Hody's Florist offers this fruit and snack mixture for same day delivery in Brentwood, Franklin, Nashville and all the Nashville suburbs. Apples, oranges, pears and a variety of different snacks and goodies makes this the perfect "Thinking of You" gift for that friend who is under the weather or needs a pick me up. If you have special requests, don''t hesitate--Ask!! Hody's is here to serve you! Prompt Same Day Delivery.
All prices in USD ($)

Seasonally higher pricing as a result of increased wholesale costs.
Fruit and Snack

F1

Fruit, Juice and Snack

F3

Fruit and Juice

F2

Gourmet Selection and Fruit

GOUR

Larger Fruit and Snack

F1B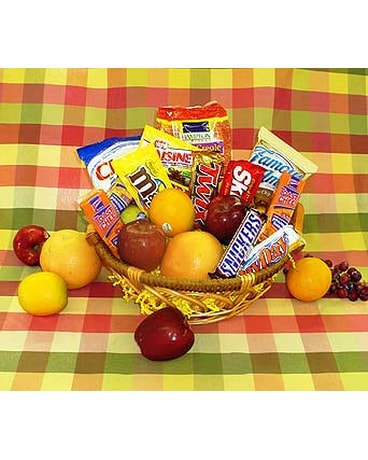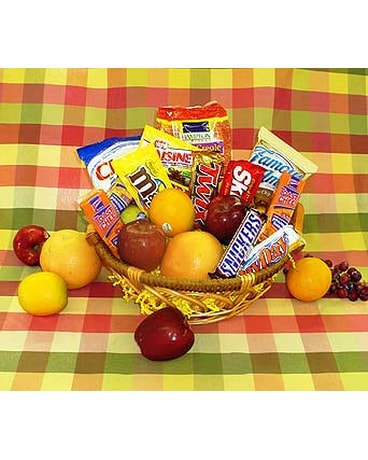 Fruit, Juice and Snack - $69.95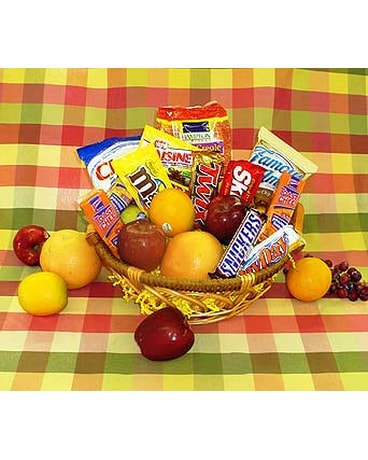 Gourmet Selection and Fruit - $99.95
Larger Fruit and Snack - $79.95